Lactoin Test INFAI®
¹³C-lactose blood test for lactose intolerance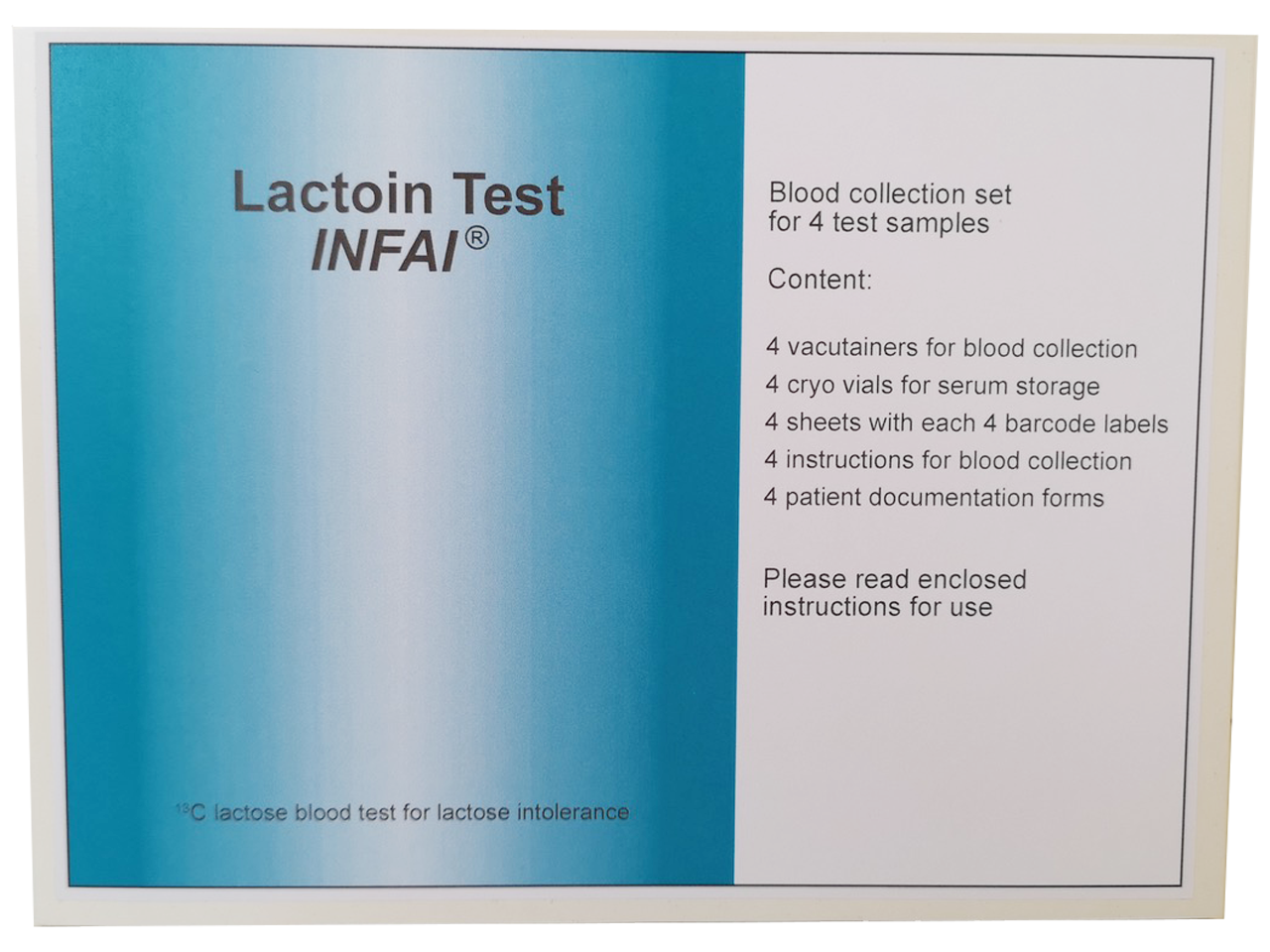 Indications for the Lactoin Test
10 to 15 percent of the population in Germany, up to 60 percent of the southern European population, and about half of all people worldwide suffer from chronic lactose intolerance. This is attributed to the insufficient production of the enzyme lactase. Since an undiscovered lactose intolerance can lead to gastric colic and diarrhoea, this test is also useful for small children. While the primary congenital form of lactase deficiency occurs comparatively rarely, most cases are secondary lactose deficiency, often associated with other diseases such as celiac disease or Crohn's disease. The acquired variant, for example after viral infections, is also becoming increasingly important.
Lactoin Test principle
The test is evaluated by elemental analysis or gas chromatography, followed by mass spectroscopy. Unmetabolised lactose with a reduced ¹³C-lactose content is measured in the blood, and possibly in the stool. This product is patented in the USA and the EU, and approval is in preparation.
Lactoin Patent
EP1320757, Method for Diagnosing Lactose Intolerance and Diagnosis Kit For Carrying Out The Method, European Patent, 30.11.2005
US7037487, Method for diagnosing lactose intolerance and diagnostic kit for performing the method, US Patent, 02.05.2006
WO2002027325, Method for Diagnosing Lactose Intolerance and Diagnosis Kit For Carrying Out The Method, International Patent, 04.04.2002